Kayaking
© 2018 DIY Implementer. All rights reserved.
Scuba Diving on Jamaica
© 2018 DIY Implementer. All rights reserved.
Snorkeling on Maui
© 2018 DIY Implementer. All rights reserved.
Smart Pup - Cheese or Broccoli ?
© 2018 Wall Street Farmers. All rights reserved. (For licensing or usage, contact: licensing@viralhog.com)
Dog guardian of Chickens
© 2018 Wall Street Farmers. All rights reserved.
Cat Drinking Tea
© 2018 Wall Street Farmers. All rights reserved.
Dash Cam Recording of Car Accident
© 2018 DIY Implementer. All rights reserved.
Shark Fishing on Long Island
© 2019 DIY Implementer. All rights reserved.
WW2 Reenactment
© 2018 DIY Implementer. All rights reserved.
Flying a Plane over Robert Moses Beach
© 2018 DIY Implementer. All rights reserved.
Venice Piazza San Marco
© 2018 DIY Implementer. All rights reserved.
Clay Shooting
© 2018 DIY Implementer. All rights reserved.
Written by

Admininstrator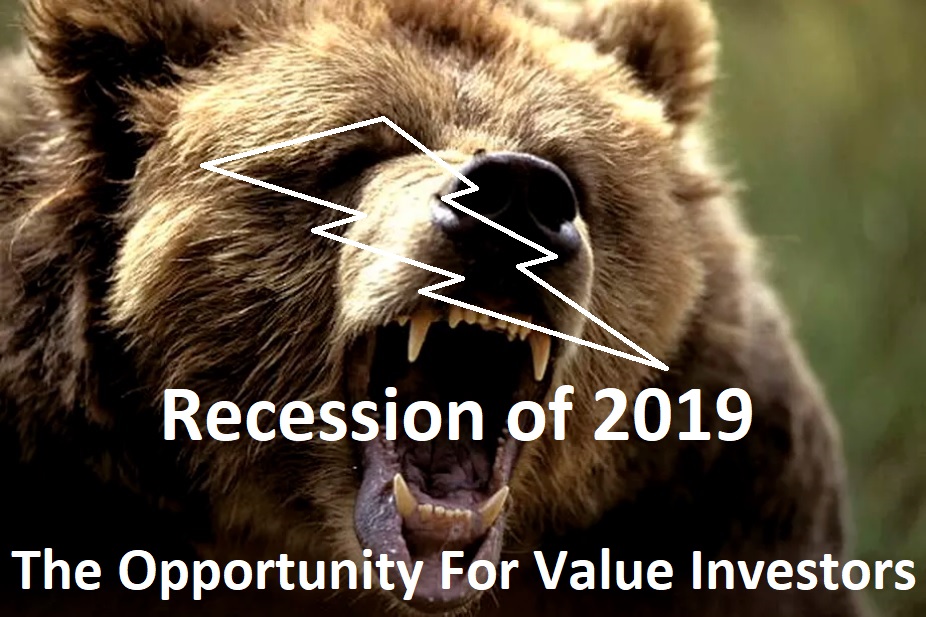 Value investing - Warren Buffet Strategy
Recession of 2019 and The Opportunity For Value Investors
Drywall Temp Access Creation and Closing Tool
Follow us on instagram:
Follow us on instagram:
Welcome to Best Implementer.
The home of Wall Street Farmers and DIY Implementer.
You are probably guessing at this point what is "Wall Street" has to do with "Farming" and what is "Do It Yourself" has to do with "implementing"?
Very simple explanation, we work on Wall Street and do Farming after work as a hobby and recreational activity.
We also find it very fulfilling to be personally engaged in implementing of various DIY projects such as planning vacation trips, outdoor adventures, fixing things around the house, gardening, farming and Android programming...
We are family with lots of various hobbies, living on Long Island.
Our hobbies are very diverse and include scuba diving and market timing, gardening and clay shooting, billiard and trip planning, kickboxing and yoga, tree grafting and drawing/painting, rock climbing and walks on the beach, programming and teaching our dog new tricks, photography and reading a good book, hiking and simply chilling with glass of wine :) just to name a few.
We have a dog, cat, chickens and bunnies. Chipmunks, turtles, honey bees and squirrels are permanent tenants on our backyard. We also get occasional visits from foxes, opossums and eagles.
We work in Manhattan on Wall Street. We love this city immensely and believe it is one of the most beautiful and diverse cities in the world. We are very grateful to be part of this diversity. Sometimes big city can be a little bit overwhelming and after spending 10 hours a day in Manhattan, it is nice to come back to Long Island to enjoy piece and quiet and to relax from that hassle and bustle.
We like to experience life to it's fullest and like to do things by ourselves and our way. We like going to new restaurants, trying exotic food (who doesn't like that :). We like planning our trips and places to visit. We like fly Cessna and create our own landscape design, baking homemade rye bread, swimming with dolphins, knitting baby blanket, mason and woodwork. We enjoy building chicken coop and garden path as much as we enjoy building our Web page.
Our mission is to create a website that would inspire, motivate and show things from different perspective.
You can do it! You can plan and implement your live the way you want it...
And all you need is just an example…

© 2019 Best Implementer LLC
Written by

Admininstrator
Want to learn to fly? Here's how I got started.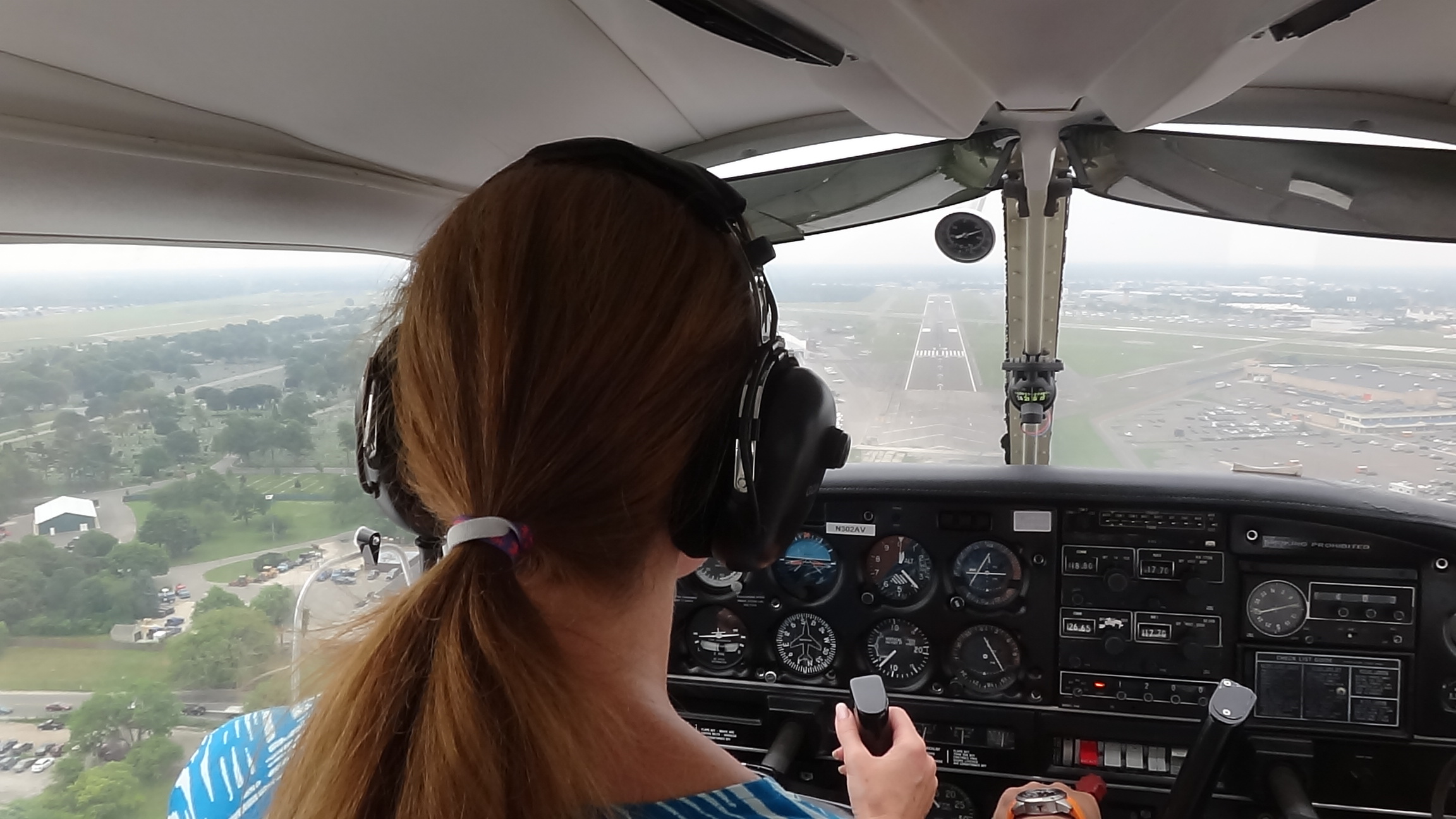 Being able to fly always been a dream of mine. As long as I remember myself, skies called me up. I wanted to feel what it likes to fly free as a bird, being able to ascent, descent, turn left and right, looking down from a birds's-eye view. Often in my dreams I flew over constantly changing scenery, over creeks and mountains, lakes and meadows, over villages and people going on with their daily life's… Just to wake up to the reality that I can only experience it in my dreams. I understood that it is practically impossible for a girl to fly a plane in my country back then. It made me sad realizing I would probably never ever know what it feels like to fly and being able to control my flight. I will fly as a passenger of a commercial airplane but that would be it.
I was so happy when I found out about jumping with parachute classes. Girls were allowed and the earliest age accepted is 15. I could not wait! It is hard to compare parachute jumping and flying a plane or a helicopter. It's just a free fall but free fall is sort of flying, right? LOL. Back then that was the closest thing to flying anyways and that was exciting!
Fast forward about twenty years. On my birthday kids presented me with an envelope. That was unusual. Instead of funny wrapped gifts with colorful ribbon bows, just one plain envelope. When I opened it up, my heart dropped and tears rolled down my cheeks. I looked at them with unbelief.
"Congratulations! You've received a gift of Flight!"
One birthday I will never forget! That day I flew an aircraft for a first time! After one hour of ground briefing which felt like it zipped by faster than you normally take off. It did not feel real. We covered cockpit control familiarization, basic in-flight control and pre-flight inspection. When flight instructor said I'm ready to go, realization that I'm about to fly just hit me. Really? Was I really going to fly after just one hour of instruction? What about time practicing in a simulator? (Come on, not even five minutes?) My adrenaline was pumping and I was both nervous and stoked. I knew flight instructor will be in the cabin with me all the time and help me take off and land. I wasn't nervous about that. Feeling that my lifelong dream will soon become a reality was unbelievable.
During typical first lesson, flight instructor usually conducts the take-off and landing but once airborne, it's typically all on you. As soon as we hit 700 feet, the flight instructor told me to take over controls and while continuing making an instructions asked me to make turns, climbs and descents. Once the plane was in my control, to say the feeling of flying is incredible is an understatement. It was simply a magical, invigorating experience from start to finish. After a few shaky minutes on my own, I felt at ease and got the hang of it. My flight instructor was pleasantly surprised by how comfortable I became. We flew along the Long Island shore, along Robert Moses beach, made few circles around light house. Before I knew it, it was time to start heading back to the runway…
It's a common mantra in aviation that the only way to learn to fly is to go to flight school. While a large flight school may offer a standardized curriculum and potentially lower rates, there are disadvantages, too. Recent federal regulations require new pilots to have substantially more flying experience. This trend isn't great for anybody who just wants to learn to fly recreationally, though. Finding a freelance flight instructor will give you more individualized training at a lower price. A dedicated flight instructor will not be held to a strict training outline and will be flexible to your learning abilities and budget. And an independent instructor will typically teach you in any aircraft you choose. It may require some legwork to locate a qualified trainer near you. Checking your local airport office for classifieds is a great way to connect with an independent instructor. Also, aviation is a pretty tight community. If you happen to know a pilot, chances are they can recommend someone great.
A lot of flight training happens on the ground. In fact, at the conclusion of your training you'll be tested in three phases, and only one of those will demonstrate your flying capabilities. The other two consist of a multiple-choice written test and an oral exam conducted by either an FAA official or a pilot examiner. Hit the books!
Even though it is impossible to know everything, it is always good to know a little about a lot!
Written by

Admininstrator
Advertise your dog food with this Funny Creative Viral Video:
Written by

Wallstreetfarmers
There is no better breakfast than crepes! Comfort food…life is great when you're eating them. Do you know that there is a whole week holiday dedicated to crepes, called "Maslenitsa" ? People in Eastern Slavic regions celebrate Maslenitsa during the last week before Great Lent, that is, the eight week before Eastern Orthodox Pascha. During the week of Maslenitsa, meat is already forbidden to Orthodox Christians, and it is the last week during which eggs, milk and cheese and other dairy products are permitted, leading to it's name of "Crepe week". Everybody makes and eats crepes with whole bunch of different fillings for a whole week! Imagine that!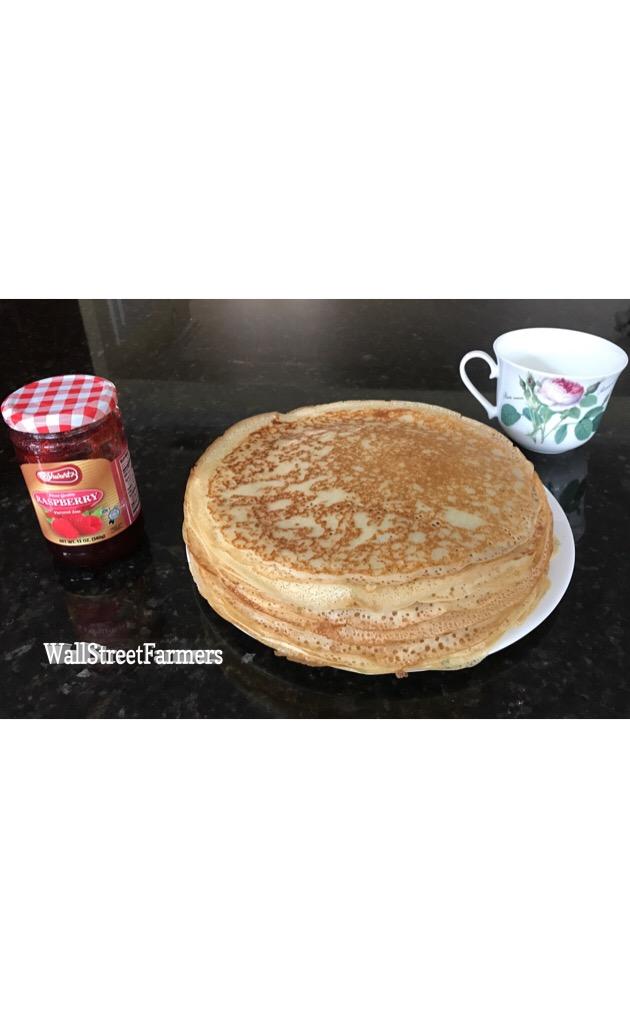 Crepes could be made to be sweet or savory. Eat them with smoked salmon or honey, cream cheese or jelly, sour cream or fresh berries, butter or nutella. You can stuff them with fillings and roll into burritos. Possibilities are endless.
Crepes have a reputation for being difficult to make. There is a common saying in Russia, "The first crepe always comes out as a lump". I personally think it is due to skillet usually is not hot enough for a first crepe. If first one comes out as a lump, don't get discouraged. Second one will be better, I promise. All it takes is a little practice and patience.
Recipe for batter is pretty simple and easy. Mix following Ingredients one by one in a following order (all ingredients should be at room temperature):
1 and 1/2 cup all-purpose flour, pinch of salt, 1tbs sugar, 2 large eggs, 2 cups kefir, 1/2 cup milk, 1tbs oil
Batter should be smooth and thick at this point. Now add ½ tsp of baking soda to 1 cup of boiling water and pour it into the batter whisking constantly.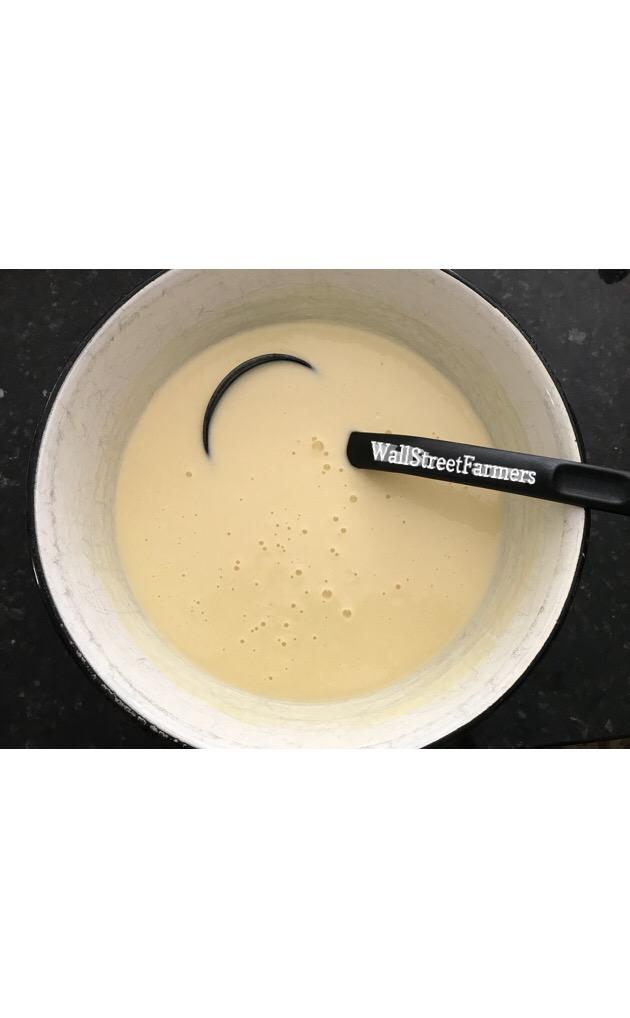 It's important for the batter to reach the right consistency - similar to that of heavy whipping cream. This will result in a thin, even crepe with strong enough structure to hold together. Please note, that different types of flour, kefir, milk, the amount of fat, and other factors have impact on the final consistency. If you think batter is still too thick, add a little more water to the batter and mix it again.
Let batter stand for few minutes while you prepare and heat the pan.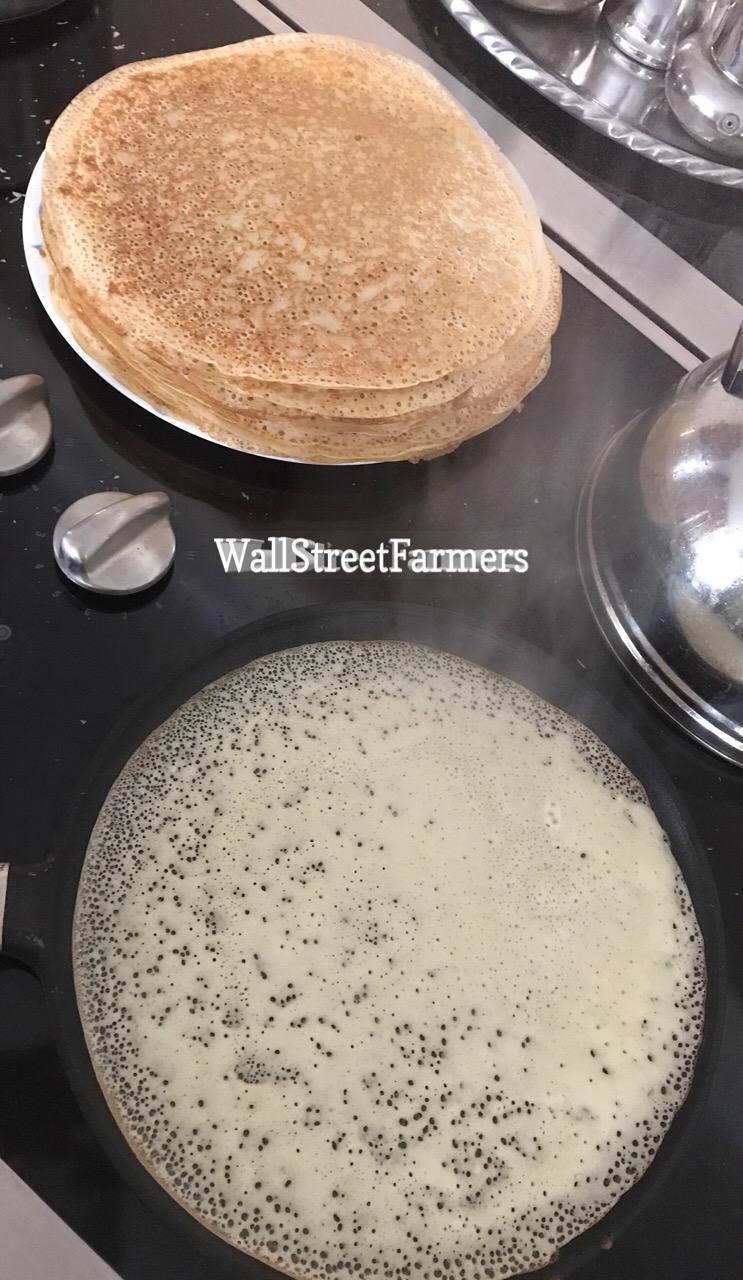 The trickiest part of the process is swirling just the right amount of batter in the pan. It's not difficult, but it takes practice. You need to distribute a thin layer of batter quickly over the base of the hot pan so the crepe will have uniform thickness and cook evenly. I usually start by adding the batter to the top right of the pan, then tilt the pan in a circular motion so the batter runs to the other side of the pan and all around.
Written by

Admininstrator
Life is stressful. Our bodies designed to withhold great amount of stress. As we all heard, whatever did not kill you makes you stronger! It is not necessary to endure great stress in order to be stronger, statistics show, moderate stress is just enough for great improvements!
This article is a short overview of use of heat, cold, and other environmental factors to improve performance and wellbeing. Stress from cold and heat alteration such as extreme exposure to cold and heat is actually good for our health. It improves learning and memory, mood, increases neurogenesis, prevents muscle atrophy, and improves longevity. Big plus in using alteration of low and high temperatures is increase in immune health and resistance to various diseases and viruses.
Exposure to cold releases certain neurotransmitters into the brain, including Norepinephrine. Norepinephrine is very important for memory, mood, vigilance, focus and attention. Lack of Norepinephrine equals depression. Cold showers are known to be used to treat depression and have mood enhancing capabilities. Norepinephrine has also its role in pain management, metabolism and inflammation. Studies show that this neurotransmitter can raise unbelievable 200-300% with cold immersion near 0 Celsius for just 20 seconds / 3 times a week!
Cold also activates cold thermo genesis, a way for the body to produce heat. The health benefits of cold thermo genesis are due to the activation of brown adipose tissue (BAT), a form of fat that burns regular fat for heat generation through fat oxidation. In other words, cold exposure increases body ability in burning fat for energy! Fat loss benefits, anyone?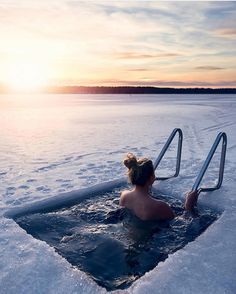 Heat Stress, on the other hand, triggers A Massive Release of Growth Hormone. You don't need to take exogenous growth hormone. Sauna use can cause a robust release in growth hormone, which varies according to time, temperature, and frequency. For example, two 15-minute sauna sessions at 100°C (212°F) dry heat separated by a 30-minute cooling period resulted in a five-fold increase in growth hormone!
Here's another surprise: increasing your core temperature for short bursts is not only healthful, it also:
dramatically improve performance,

increase efficiency of oxygen transport to muscles,

increase red blood cell count,

increase brain functions.
The positive effects of heat acclimation on the brain include:
growth of new brain cells,

improvement in focus, learning and memory,

ameliorating depression and anxiety.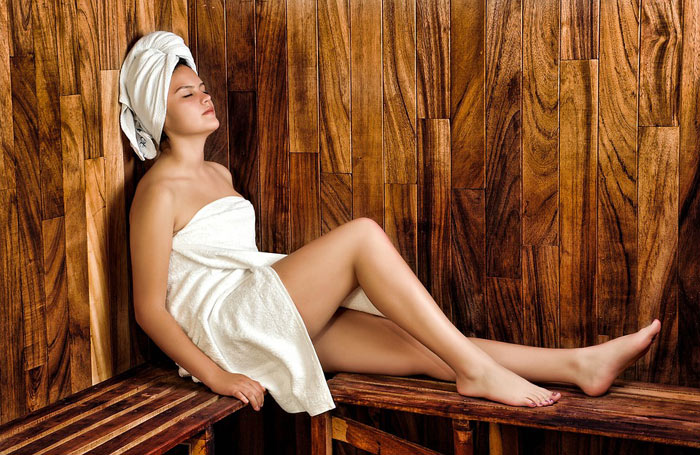 Short temperature stress is very beneficial not only for body wellbeing but also for wellbeing of our minds! The big plus is – there is no need to buy an expensive equipment. The only thing needed is a will to increase biological potential. At the beginning, changes in shower temperatures are enough to start slowly biohack your body. Always start from small changes and then build on it!
There is a lot more information about it on the web. Research it!
Even though it is impossible to know everything, it is always good to know a little about a lot!
DISCLAIMER ON THIS POST:
The material on this blog is for informational purposes only. As each individual situation is unique, you should use proper discretion, in consultation with a health care practitioner, before undertaking the protocols, diet, exercises, techniques, training methods, or otherwise described herein. Consult a doctor before doing anything described in this post or on this blog.
If you ever wondered about your Ancestry here is the link to the best test available as of today: AncestryDNA test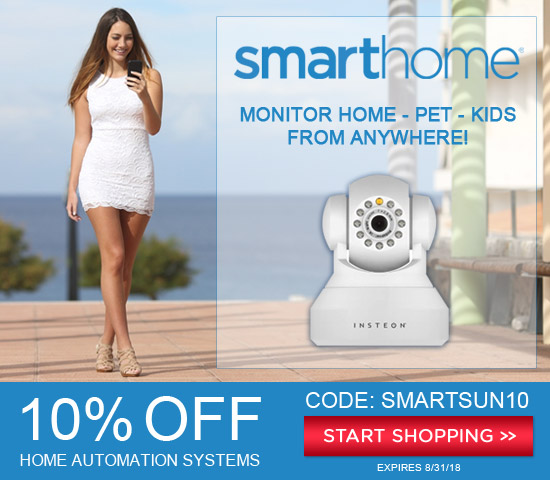 Subcategories
You are here:  

Best Implementer