Want to Save Money on home improvements?

Or just enjoying DIY projects as recreational activity?

Look no further.

Our Drywall Temp Access Creation and Closing Tool can help you to accomplish many home improvement projects.

Do you need to fix a leaking pipe?
Or do you need to run ventilation duct?
Or do you need to run electrical or network cables?
Or do you need to insulate the walls?

Our tool will help you to do all of it without tearing your walls and ceilings apart
and replacing them with brand new drywall panels after completion of your work.

The bottom line - it can save you thousands of dollars!
The purpose of the Drywall Temp Access Creation and Closing Tool is to simplify the creation of temporary access to the area behind the drywall and to simplify the processes of restoring the drywall to its original condition after completion of the work. Temporary Access could be created for many various reasons: fixing old or installing new plumbing, installing forced air duct system, installing insulation, fixing issues with existing or running new electrical or computer cables.
Interested? Visit our Store -> 😉👍
Or Buy it on our eBay Store: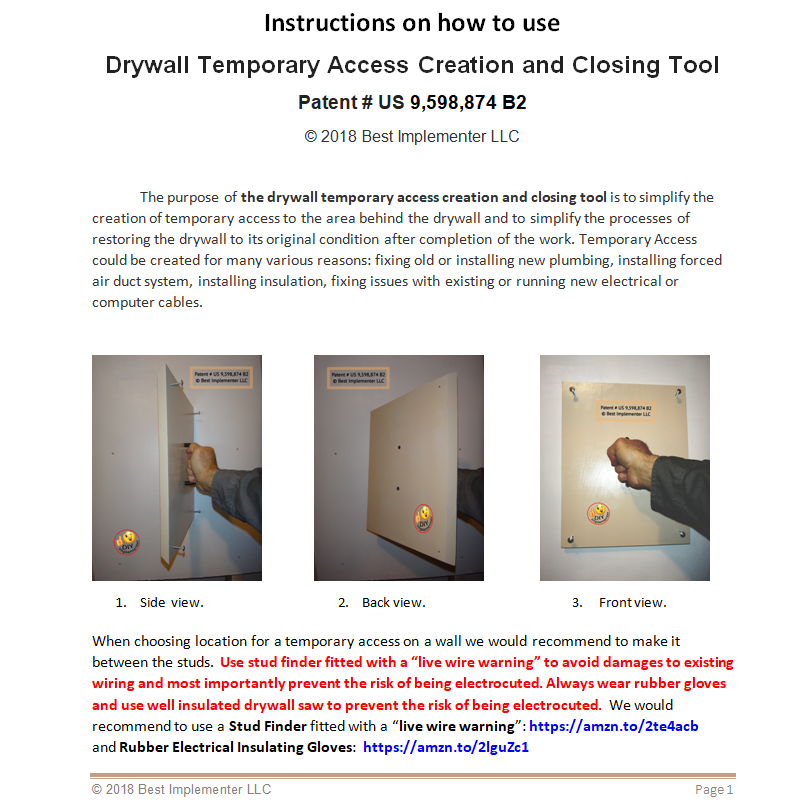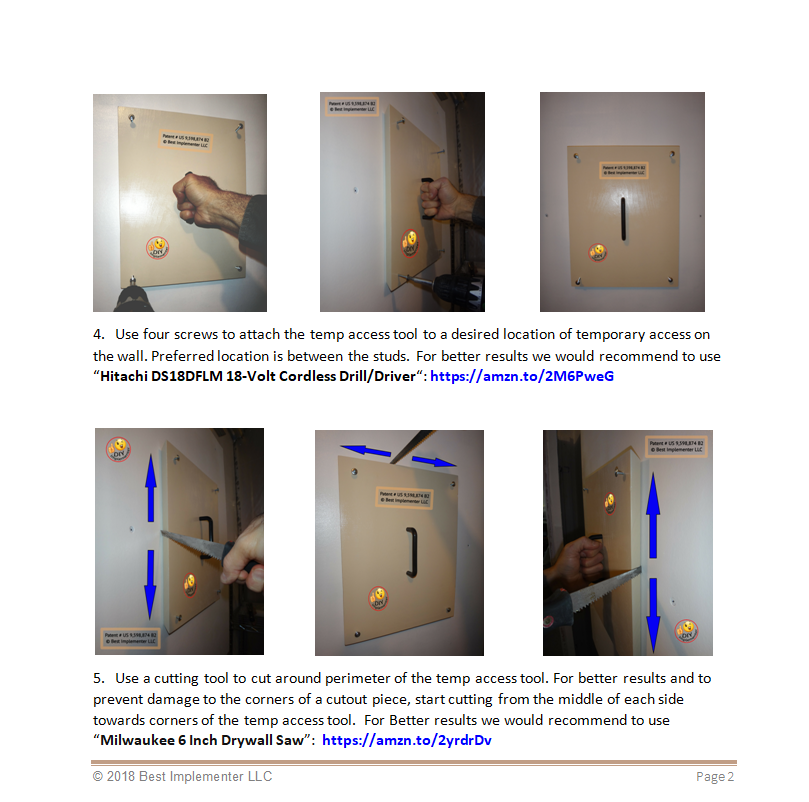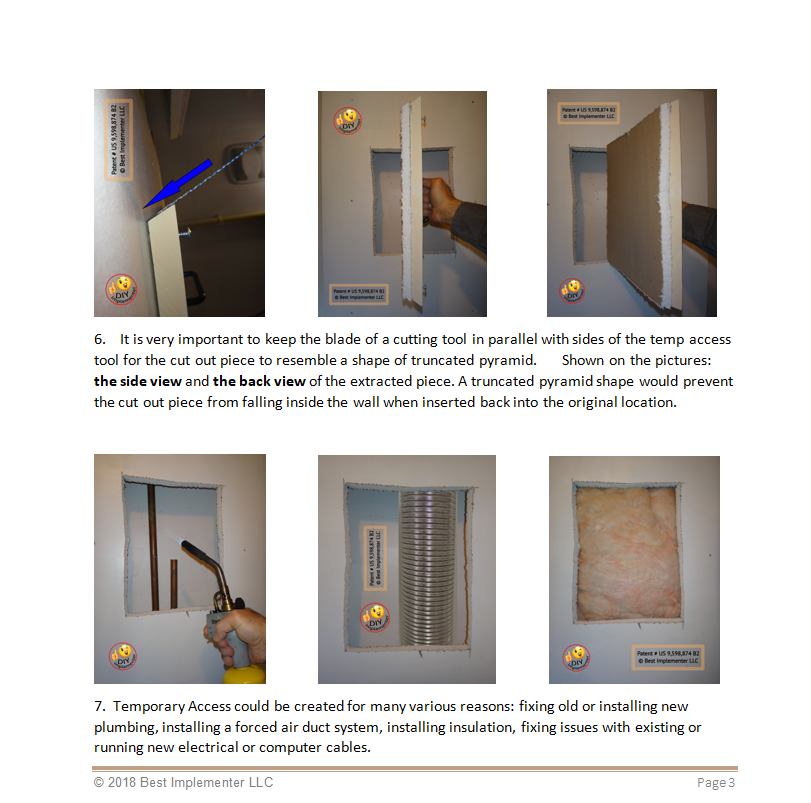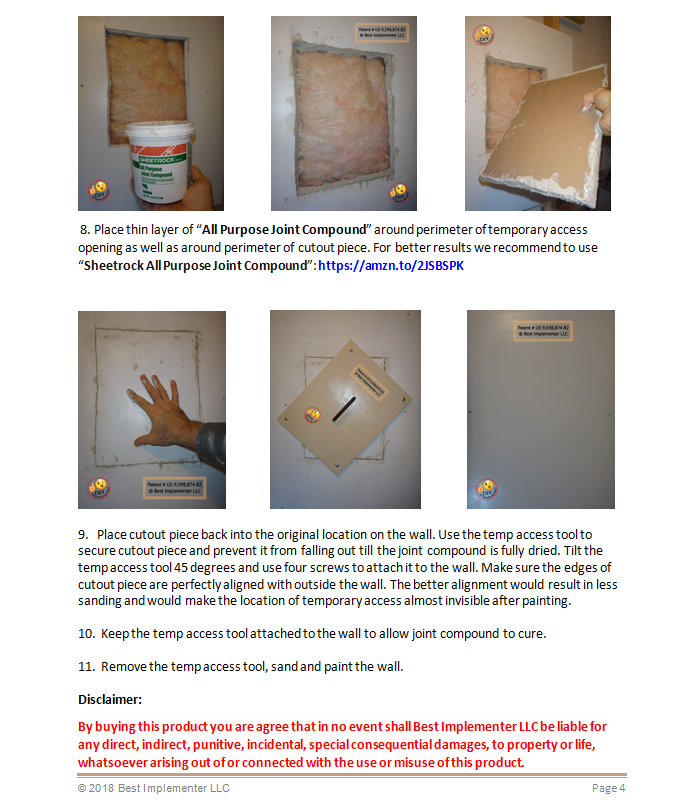 Tools you will need for this work:
1. Stud Finder fitted with a "live wire warning".
2. Rubber Electrical Insulating Gloves
3. Drywall Saw
4. Safety Glasses
5. Sheetrock All Purpose Joint Compound
6. Cordless Drill

© 2019 Best Implementer LLC