There is no better breakfast than crepes! Comfort food…life is great when you're eating them. Do you know that there is a whole week holiday dedicated to crepes, called "Maslenitsa" ? People in Eastern Slavic regions celebrate Maslenitsa during the last week before Great Lent, that is, the eight week before Eastern Orthodox Pascha. During the week of Maslenitsa, meat is already forbidden to Orthodox Christians, and it is the last week during which eggs, milk and cheese and other dairy products are permitted, leading to it's name of "Crepe week". Everybody makes and eats crepes with whole bunch of different fillings for a whole week! Imagine that!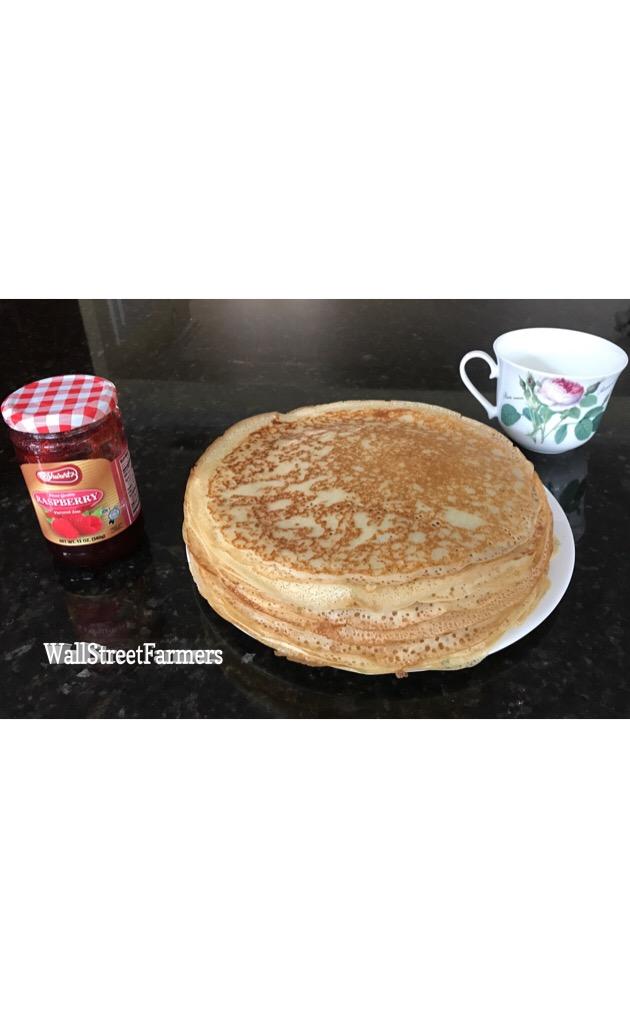 Crepes could be made to be sweet or savory. Eat them with smoked salmon or honey, cream cheese or jelly, sour cream or fresh berries, butter or nutella. You can stuff them with fillings and roll into burritos. Possibilities are endless.
Crepes have a reputation for being difficult to make. There is a common saying in Russia, "The first crepe always comes out as a lump". I personally think it is due to skillet usually is not hot enough for a first crepe. If first one comes out as a lump, don't get discouraged. Second one will be better, I promise. All it takes is a little practice and patience.
Recipe for batter is pretty simple and easy. Mix following Ingredients one by one in a following order (all ingredients should be at room temperature):
1 and 1/2 cup all-purpose flour, pinch of salt, 1tbs sugar, 2 large eggs, 2 cups kefir, 1/2 cup milk, 1tbs oil
Batter should be smooth and thick at this point. Now add ½ tsp of baking soda to 1 cup of boiling water and pour it into the batter whisking constantly.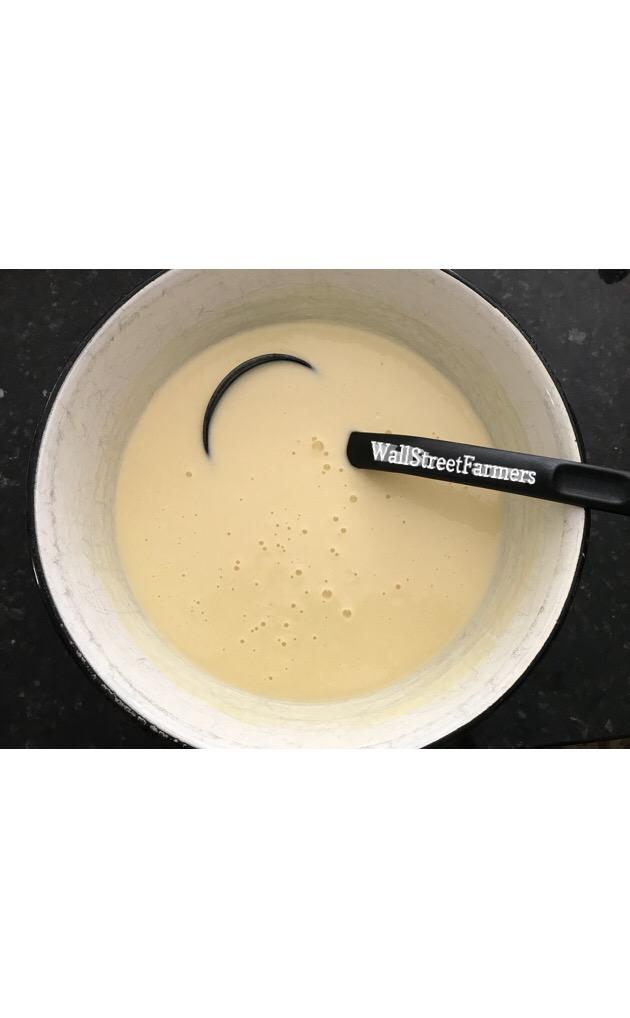 It's important for the batter to reach the right consistency - similar to that of heavy whipping cream. This will result in a thin, even crepe with strong enough structure to hold together. Please note, that different types of flour, kefir, milk, the amount of fat, and other factors have impact on the final consistency. If you think batter is still too thick, add a little more water to the batter and mix it again.
Let batter stand for few minutes while you prepare and heat the pan.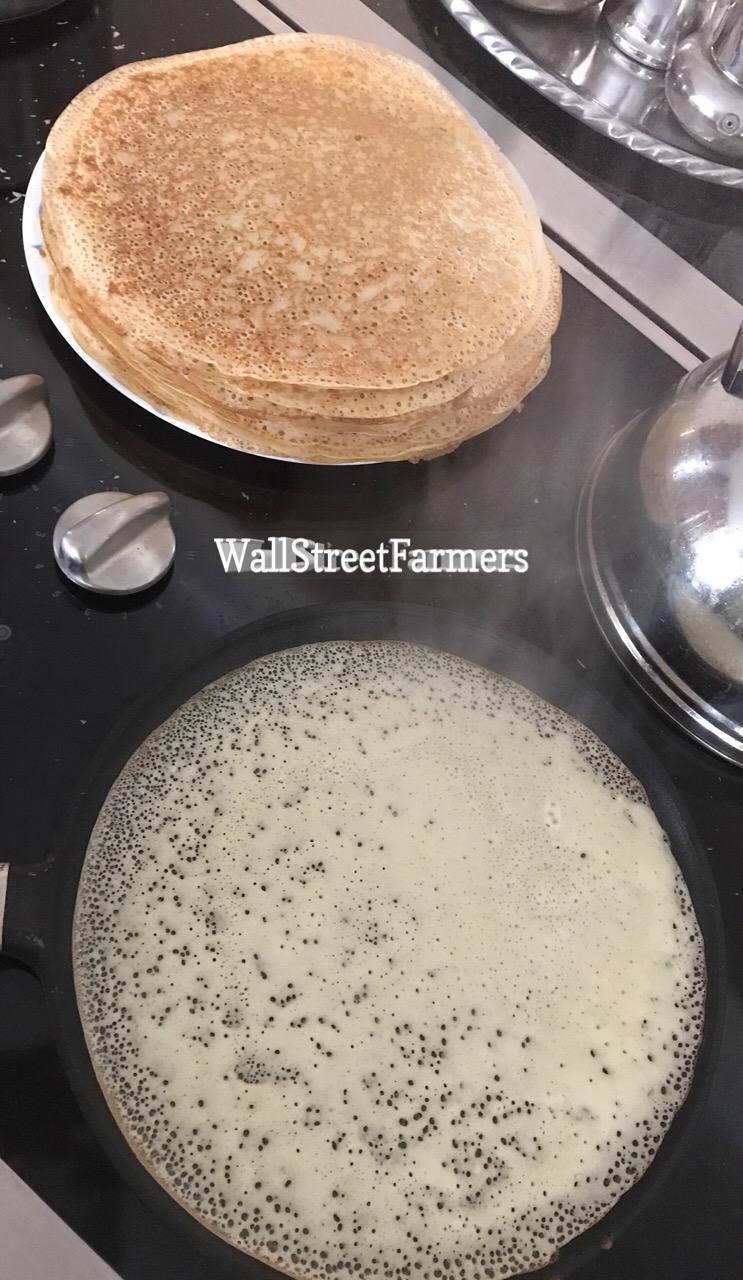 The trickiest part of the process is swirling just the right amount of batter in the pan. It's not difficult, but it takes practice. You need to distribute a thin layer of batter quickly over the base of the hot pan so the crepe will have uniform thickness and cook evenly. I usually start by adding the batter to the top right of the pan, then tilt the pan in a circular motion so the batter runs to the other side of the pan and all around.